Before I tell you very interesting facts about the female ejaculation, I need to tell you that: yes, it is real!
Many people look for content on the internet about the topic because they have never experienced or witnessed this type of orgasm. In fact, not all women naturally express this characteristic. But all can develop, yes!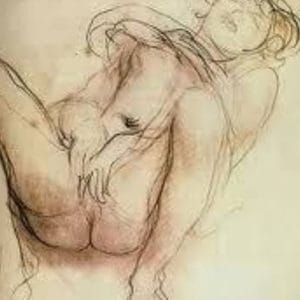 This post will bring you 4 revelations about orgasm with female ejaculation and, in addition, you will receive a incredible gift with practical tantric exercises to help you bring your sexuality to the next level!
Come on!
1 - What is it?
Female ejaculation is the release of a fluid produced by the glands that are close to the urethral canal (paraurethrals), known as "Skene glands", at the moment of orgasm. The names may seem strange, but the more the woman becomes familiar with information about her sexuality, the easier the whole process of rediscovery becomes.
Many people think that this liquid is just "pee". But it is not! It cannot be confused with urine, because the fluid has a transparent or milky appearance.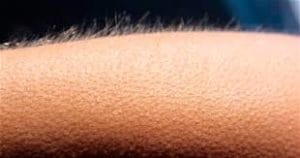 2 - Powerful orgasms!
Simply put: female ejaculation is the result of releasing powerful orgasms! There are some conditions for this release to happen. One of the most important is the general state of relaxation of the body.
But understand: female ejaculatory orgasm cannot become a goal. This kind of pleasure is the natural result of other important experiences. Creating a goal for this will only hinder you!
In addition, a process of reframing touch in preliminary contact and in the sexual act itself is necessary. You have to become aware of yourself, clear the channels so that the powerful energy of orgasm can spread throughout your body.
3 - The most powerful aphrodisiac for your partner!
The woman's high capacity to feel pleasure creates a strong attraction in her partner. The orgasm, which can be multiple, never repeats in the same way. She never enjoys in a way that her excitement ends ... it is a pleasure that can always circulate, without end. Many compare female sexual ecstasy with oriental music: it has a repetitive structure and nuances in the frequency of its notes.
This feminine characteristic gives your partner an intense energy that naturally also ignites your desire. Thus, it becomes a natural and very potent aphrodisiac!
Can you imagine how an orgasm with female ejaculation, with its very exciting characteristics, can influence your partner's libido ?! Certainly, it is something that deserves to be experienced and that can improve the attraction between the two! But that is part of a whole journey of relearning touch, intimacy. It cannot be considered an isolated objective.
4 - More physical and mental health!

Many ancient cultures have approached sexuality as a path to material happiness and spiritual progress. For example, Indian Tantra. Another tradition that developed the sexual aspects of human existence was Taoism. Some Vedic concepts are similar to Taoist concepts, such as the energy channels called, respectively, "nadis" and "meridians".
Surely, you've heard of foot reflexology, that foot massage, haven't you? Or do-in, "finger acupuncture"? Surely you've heard of it! These traditions work to improve the energetic circulation of the body. So, expanding this concept, we have the so-called sexual reflexology!
Yes! There are also very potent reflexological points in Organs sexual organs. The current problem is that people always repeat the same gestures and maneuvers in sexual intercourse ... this does not allow a full stimulation of the body, it impoverishes the experience. Consequently, better orgasms are not experienced, such as those accompanied by female ejaculation, for example.
Conclusion
Yes it's real. We also understand what it is. And some benefits of female ejaculatory orgasm have been explained.
If you are interested in having such an experience, know, as already said, that an orgasm, whatever it may be, cannot be understood as a goal. We already have too many goals in our lives, don't we ?!
O Online Course on Sexuality and Tantric Massage offers the paths for this journey of awareness and self-discovery. In the course, you will find new ways to touch and be touched, which will awaken dormant sensitivities. Also, yoni egg exercises will strengthen your pelvic muscles. All of these practices will reveal a new universe of sensations, among which female ejaculation is a possibility.
Written by: Renato Sá Barreto, Student of Online Course on Sexuality and Tantric Massage.{:}
Comments